This is a Sponsored post written by me on behalf of CDW for SocialSpark. All opinions are 100% mine.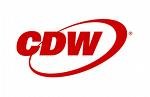 Staying secure both at home and online has become a large problem. Also if you work in an office that uses the internet security has always been left up to the companies IT department. But that leaves you open too many of the worlds online security threats. But thanks to CDW and their extensive research we now have even more information. CDW has proven where many of us individuals and business have 4 Fatal Gaps in our network security. These critical gaps leave many of us open to the cyber world. So what are these 4 Fatal Gaps that we should all know about?
Threat Management – Understanding and responding to possible threats against your network and your data is your first line of defense. Knowing how to effectively respond to an attack, penetration is just as critical, once you discover you are attacked you need to know the steps to take while it is going on.
Mobility and Always On Security – With mobile devices becoming more popular both at home and in business we need to realize this as becoming the next big security threat. Statistics show 10% of all laptops and mobile devices end up stolen, this means you need to have security measures in place.
Data Loss Prevention – No matter where you use your computer or mobile device to connect to the internet saving your personal data is important. Being able to monitor sensitive data and where it flows in and out of your network is key to preventing leakage of critical information and could help avoid legal and financial damage.
Cloud Security – Cloud storage is becoming a popular way of saving and storing data so you have a backup as well as have access to the data from anywhere. There may be one, two, ten or more clouds inside and outside your networks that you interface with, so this is also becoming a threat to many of us.
For more information on the 4 Fatal Gaps I encourage you to follow the link to sign up for the FREE exclusive resource for the four internal threats! Also I have included a short video that explains the 4 Fatal Gaps in our network security that CDW has announced as critical gaps. To get more in depth information about network security I encourage you to visit CDW.com and stay secure in this ever growing technical world.