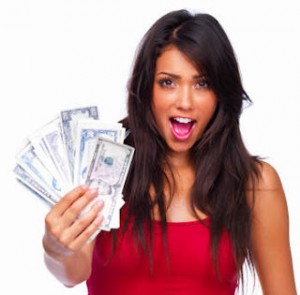 More and more we hear the words "work at home" makes you leery, you're smart to beware of scams. But more and more people are discovering totally legit websites that let them take their skills online and rake in dough. I watch the TV, I think it was a Today Show yesterday they also talked about this earning money online. Actually working at home, you won't make a fortune although some people do quite well.
I do really believe this work at home because I do make it already but it needs most time at first but later on you do quite well. Just be resourceful and careful of the scam, one thing that you know it is a scam when they ask you to pay something that is not legit. A legit website you don't have to pay, they are the one who pays you.
Earn extra cash online  is available these days, the very least is you can earn money from doing survey. Even children can do this easy job. Also, Facebook liking or tweeting in Twitter and many others. These are only a few that you can make a little buck on line and it will grows overtime. You will not get rich by doing this but at least you earn something little while you are at home.
There are also jobs and virtual work that are available online but it requires some skills and knowledge to apply to this work opportunity. So, if you have the skills and ability to do the job, you can give it a try you might be qualified. You can do the work at your own time pace and without the hassle of driving to work. Why not check this online and try it for yourself.