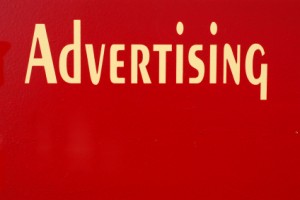 Nowadays there is a lot of businesses that is striving because of to much competition. For business owners if you want your business grows and profitable advertisement is one of the answer. Advertisement  is essential in our businesses in order to capture a certain percentage of buyers in the competitive markets. Businesses are vigorously informing the public about their products. You as a business owner you should not lag behind on this matter, otherwise you will be out of business.
Business marketers know that in order for them to remain in business, their products must be known by many people who will eventually buy them. All businesses are aiming at increasing their product sales which in turn leads to increased profits. The markets are under stiff competition and if you as a business owner you are not studying your competitor's strategies, then your business is in trouble.
You should come up with advertisements that will capture a good percentage of buyers in the market. This will ensure the continuity and growth of your business. Your business will be able to cover its fixed and current overhead costs plus living a substantial amount money for expansions. Advertising is one critical way that ensures your business remains stable in the markets. So, what is advertising? Littlefield defines it as' "Advertising is mass communication of information intended to persuade buyers as to maximize profits".
You need to come up with advertisement that are very catchy and people will remember all the time. It should be attractive. Make it to capture the attention of the public. Some people rarely find time since they are busy throughout. You should target such people by making your copy to capture their attention at a glance by adopting attractive pictures. Should have a suggestive value, let the words and pictures in your copy have commanding power on the buyers. Hope this might help you a little bit  in your business and good luck.