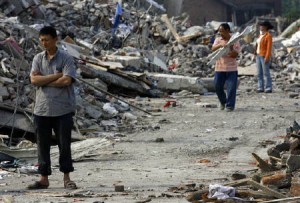 Japan is now struggling with the after affects that the tsunami and earth quake has left on there country. Not only are there people still being found in the rubble that was left by the tsunami and earth quake, the nuclear power plants are trying to advert nuclear disaster. The problems just keep coming in the stricken country.
Just this past Sunday evening the Japan government has placed restrictions on some food produced in two provinces around the Fukushima Daiichi nuclear power plant because of high levels of radioactivity turned up in spinach and milk. This disaster which has so far left more than 23,000 dead, injured or missing is becoming one of the largest natural catastrophe ever.
However, Dr. James Cox, professor of radiation oncology at the M.D. Anderson Cancer Center in Houston, said the reported levels posed little or no health concerns. "The immediate risk in terms of health effects are probably nonexistent, and the long-term risk is very low," said Cox, a CNN consultant. Even though this has been stated the Japan government has still banned all use and sale of these products from the Fukushima Prefecture and the neighboring Ibaraki Prefecture in hopes of controlling the radiation problems. For more information please take a look at "Japan restricts milk, vegetables produced near damaged nuclear plant" on CNN.