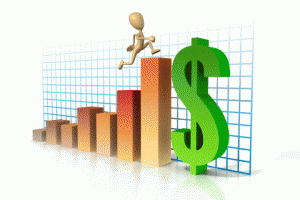 For the first time in five years, small businesses are switching to growth—not survival—mode, investing in technology, new employees, and more product and service offerings.
Since 2006, smaller companies have cited survival as their top priority, according to the American Express OPEN Small Business Monitor. But this year's study found small businesses primarily dealing with growth, a welcome change that could well mark the official end of the recession, American Express said. Six months ago, small businesses were faring better as a result of their streamlining, employee layoffs and other cost-cutting initiatives.
"Over the 10-year history of the Monitor, we have witnessed the true resiliency of small-business owners," Susan Sobbott, president of American Express OPEN, said in a statement. "They streamlined operations, shifted priorities and made tough staffing choices during the recession, but they have come out the other side stronger than ever. They are taking calculated risks, hiring at pre-recession levels, and the mindset has shifted from maintaining to growing."
Today, about 27 percent of respondents are concerned about economic uncertainty, compared with 35 percent in fall 2010, the report found. In fact, 37 percent expect their companies will grow, and 56 percent are willing to take a financial risk to fund that expansion, according to American Express. The majority—or 65 percent—of small-business owners expect growth to be slow and steady, although 16 percent are planning for aggressive growth. However, 18 percent of those polled said they were still in survival mode.
To support their anticipated growth, 44 percent of executives will make capital investments in their businesses, up from 38 percent in the fall. One-third of these entrepreneurs will spend that money on technology such as computer hardware and software, the Monitor said. In addition to running their companies, small businesses plan to incorporate technology into their marketing plans, with 65 percent expecting to develop a company Website, 36 percent planning to use search-engine optimization and 35 percent looking to invest in social networking.
Small business' use of social media is rapidly growing, according to BIA/Kelsey's Local Commerce Monitor, an ongoing study of the advertising spending habits of small and midsize businesses, conducted with research partner ConStat. This year, the use of social platforms for local media and advertising will become a $23 billion digital advertising market, BIA/Kelsey predicted, eWEEK reported.
Social-media investments not only include experts proficient at Facebook, Twitter, LinkedIn and YouTube. Businesses also demand a return on investment, using an array of measurements, ranging from site traffic and number of fans to positive customer mentions and page views, according to eMarketer. The number of companies that do not track metrics fell to 6.9 percent in 2011 from 18.3 percent last year, eMarketer determined.
However, funding this growth could pose a challenge: Two-thirds of respondents were concerned about the cash-flow situation, the study said, up from 60 percent a year ago and 53 percent last fall.