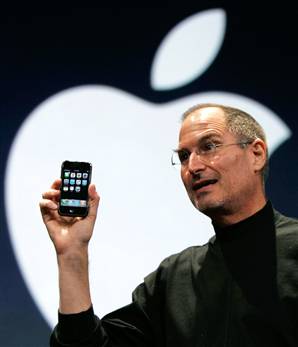 All over the world had been heard and read the news about the lost of a talented, incredible genius Steve Jobs. His name will always remain in the history of technology and computers especially in the success of the Apple Company and in American business history.
He made an Apple company into better ones and brought a huge awesome product into the table of Apple and His legacy will leave on when it comes to the world of technology. People when it come to technology or people that love computers this would be a lonelier to live without His innovative inventions such as iPad,iPod, iPhone and iTunes. Jobs had an incredible vision on how to stay connected with our friends, love ones and family and he made it into a reality.
I know Apple will continue in their great success in spite of Steve Jobs loss but they are missing a huge source of strength to their company. Steve Jobs works, dedication and incredible talent will always be remembered that contributes of once Apples success.
We should always remember how geniuses, brilliant and talented we are, we all owe these to the Master and Creator of all which is our God. And when He tells us that it is our time we cannot say no to Him. But it tells us that we have always room to grow and become better and we always acknowledge the source of our strengths and knowledge.