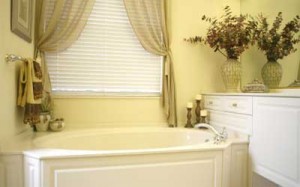 We would all like to decorate our home to look good and more presentable for our visitors. People are use of using curtains for their home to look attractive but as the years go by things are keep changing when blinds are getting out in the market. More and more people are using blinds than curtains nowadays and why?
The cost of the curtain is getting pricey and this will not last long whereas blinds are made of tough materials and they tend to last longer that curtains. In the long run it will better to have the blinds that you will pay more but it will last longer, it turns out that it is cheaper to have the blinds than curtains.
You will not keep replacing on blinds since they are made of metal or wood and they are more definitely stain resistance. While curtains if you spill it you will having hard time to take the stain out and most of the stain cannot be taken out easily and it will ruin the looks of your curtain. So it is better to buy things that will last long and not keep on replacing.
Blinds doesn't require laundry for cleaning you just need a dry rags to remove the dirt settles that collect in between panels or you just wipe it with wet rags and remove the dust from it. This doesn't require much time when in comes to cleaning.
Only blinds are very simple it is just like more than panels but this provides simple appeal to your house. But simplicity is beauty, if you like simple looking surroundings you would prepare blinds than a curtain but this depend the choice of every individual or you could do both.