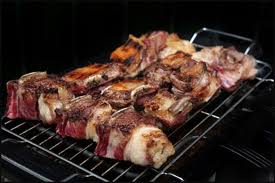 Everyday we cook but during summer we like to grill but when it comes to cleaning it is not easy to do it. Even though your counter-top grilled is labeled nonstick the burnt-on grease and food bits tell a different story. This help to speed up and easy cleanup sans scrubbing, you just unplug the grill then place three dampened paper towels in between the metal plates while the grill is still warm then close the lid.
While you enjoy your meal the wet paper towels and hot metal will create steam that make and help loosens stuck on grime, so just one post dinner swipe with a clean paper towel is all it takes to reveal a spotless surface.
You don't have to worry cleaning now and no more headache how to cleanup your electric grill. You can save a lot of time in cleaning and you can still have time to chat with your families and friends without thinking and worrying how to clean up your electric grill right after your gathering. Have fun grilling this summer and enjoy every moment with it.