In this economy right no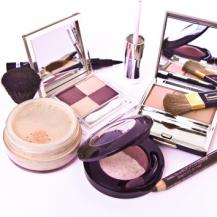 w we need to watch our budget and we don't want to spend a fortune just for lip gloss or moisturizer. We don't have to! We can find budget beauty buys that are strikingly similar to super expensive products. Now you can save a bundle and still look great! Here's a tips that you need to know.
 * Watch out for this ingredients – In general, the higher the alcohol content, the more drying the product. Make sure your hair conditioner and moisturizers don't have alcohol listed as one of their first ingredients.
* Check for separation – Buying nail polish? Make sure the color and oil are not separating in the bottle. That's a sure sign it's past its prime.
* Multitask – Try using products in more than one way. The blush you just bought may also make a great eye shadow shade. That lip gloss you're wearing could also work as frizz-control pomade.

* Look for a great safety seal – Don't buy lipstick that doesn't have a plastic safety seal over it. If you can open the cap and put your finger on the product, someone else might have done the same!