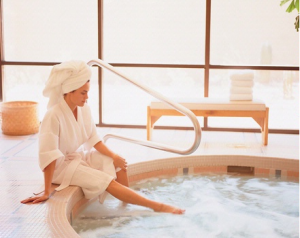 Our life will be dull and unhappy if we will not give time for ourselves to relax.  We need to treat ourselves something that make our life more meaningful and enjoyable.  We always have boredom and problems in life but we need not to take it seriously. Problems and boredom causes to numbs our minds and exhaust our body. This is ultimately stressful and soul destroying if we don't know how to handle with it.
We need to set aside and plan time to do things that inspire us and have stress releasing activity. We need to unwind ourselves from our stressful life and boredom because this causes us frustration, despair and even anxiety. We don't want this to happen to us that we become sick and have a vulnerable life because we don't take care of our life properly.
If you have the budget you can plan for a vacation, excursion, and boat ride or whatever activities that makes you happy.  If you don't have a budget just take a walk from a park, have a family picnic, jogging or any activities that are inexpensive or cost nothing but still inspires and reinvigorate you. You can make a list of ideas and choose dates that you are available and possible.
Once we are already fully relaxed and our boredom banish entirely we can notice that we have strength and have abundant of energy again. This is the benefit of giving ourselves a break and give time to ease the boredom and problems in life. This makes us more ready for our day to day challenge and opportunities of life.
The boredom and problems once we felt before will now seems smaller and less significant. Now we can feel that we have the life-energy that had been missing before.  We can understand more fully and our thoughts are clear to realize on what really matters and important that we have been taken for granted to give time for ourselves to relax and unwind.