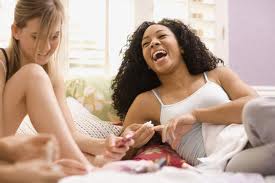 Summer is here and we want to look beautiful and attractive during this summer time. Some of the ideas that restore beauties and looks is wearing vibrant nail polish and this also help more brighten our days and our moods. But the problem is the taking off the polish can be such a pain or difficult to do. But not anymore when you know this trick.
The time you decided to have polish remove what you need to do is to paint a new coat on top of existing polish and use a remover to wipe it off right after in order to smooth the polish and easy to remove this way. Both layers will come off easily without any problem or left any spots near the edges of your nails.
Now you discover new ideas on how to quickly remove old polish in your nail easily without any struggles. And if you decide to put new nail polish again and take it off you don't have to worry how to erase the nail polish without any hassles knowing this new tricks. Love the life of a woman.