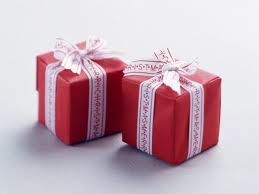 Hope you have good holidays with your family and friends or who did you celebrate with during Thanksgiving Day and your shopping day. What did you get from your door busters deals? Hope you did well in your shopping that day. Shopping is always fun when we have the budget and if we found good deals or discounted price of the things we wanted to buy.
As Christmas is fast approaching I know we have busy life thinking of what gifts that we need to buy for our love ones. Most people will shop for their Christmas gift right after Thanksgiving because they can find deals or discounted price that day especially if you would like to wake up early in the morning to get the door buster deals that store has to offer.
But some people doesn't agree that they can find deals during Black Friday because some stores are still pricey or same price whatever day you shop unless you wake up early in the morning to get their door buster deals that day. There are people also that don't want to fight with the crowd that day. They would rather stay at home and shop later or just shop online and not fight with the traffic and crowd of people.
If you have not done with Christmas shopping yet you still have many days to shop before Christmas and you still have time to think about what to shop or what gifts you gift for your love ones. I am not done with my shopping also I am still thinking what gifts I need to gift my husband and my family. Hope I come up soon so that I will not be rushing buying gifts during Christmas.
I know that my husband love electronics or computer stuff so I still have time to save money to buy gifts for him. But Christmas is not all about gifts that we receive or gifts that we purchase. Christmas is to remember Christ birth and His love for all mankind.  This is what we should do and remember during this Christmas season.