This is a Sponsored post written by me on behalf of ConnectMyDNA.com for SocialSpark. All opinions are 100% mine.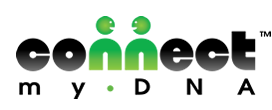 Have you completed any of your genealogy work? This has been an extremely popular thing to do at home online at places like Ancestry.com. But this is also becoming a thing of yesterday. Now the new craze is at a place called ConnectMyDNA™ and their Gene Ring. So what is this all about?
Well a Gene Ring is a DNA signature that is compact and carries your complete genetic profile. This profile test is a complete make up of serial numbers that track the order and explain your DNA. It is not your name, but the genetic make up of your DNA. Also there is no sesitative information included in the Gene Ring. Just your DNA profile.
So why would you want to have your very own Gene Ring? The answer is simple with your Gene Ring you can compare it to friends, family and people around the world. This is like your very own fingerprint that defines you and cannot be questioned. With this information you may discover you have common traits with a country you never would've though. How strange would that be?
If you hurry over to ConnectMyDNA™ you can use the discount code of IZEA290512 to get your Gene Ring completed for a low price of $29.00. All though this may seem un-useful to some, it would be extremely interesting to me to find who is still living that match my DNA profile. Where these individuals live and who these people are. You never know you might find out that you have a distant relative from somewhere else in this large world or you may learn something new about yourself.