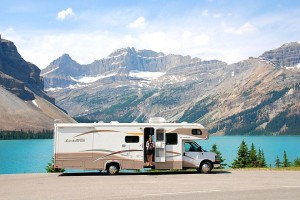 Summer is the best time for traveling and good time for vacation. We need to explore life while we can, if we have the time and opportunity to do it. We can have best weather to explore America during summer and we can enjoy more if the weather is good. Summer is a good time for any outside activities that most everyone would enjoy. This is the time for you and your family vacation.
We have so many things to see and experience if you enjoy traveling and love seeing new things. I really appreciate and grateful for my husband for the vacation that we have done this summer. I was amazed all the things and the experienced that I have this vacation. I have seen many places and different State here in America.
Love the Rockies, valleys, mountains, lakes, flat lands, creeks, rivers, pine trees and many others and what makes a wonderful place or world to live in. We don't want just stay at home during summer time, this is the time to explore and experience life. We need to make and use of the time available to the things that are enjoyable and meaningful experience this summer.
What I have noticed that America is huge and many vacant places compared to the place where I grow up with.  I really enjoy and amazed how beautiful this place is. We have so many wonderful things to see and gorgeous place that you can explore for your summer time. Have a safe travel and careful driving if you do drive and if our flying has a safe flight.