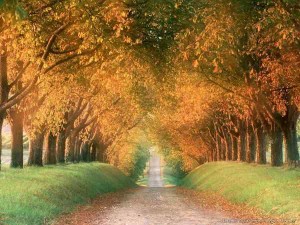 Today is the first day of Fall or Autumn season. We can feel and see it already that the color's of leaves and trees are start changing in some areas here in Michigan. This makes the environment during fall or autumn beautiful and I can feel the cooler air that's coming.
Welcome fall or autumn season, we got to love to have four seasons here in Michigan. We got to experience different seasons and we are able to experience the spring, summer, winter and fall season. Some people love the fall or autumn season and looking forward to this season.
I have noticed that most Americans but not all, that they love to have a little cooler air, like spring and autumn season. After the summer heat we have experience this year most of the people are looking forward for this fall season. But what I don't like is that, after fall which winter, this very cold season and I hate to be in the cold.
But anyways we have to enjoy and welcome fall and autumn season this day with a smile in our heart and happy that we can able to enjoy life. Also, don't forget to schedule your fall color tours, enjoying sipping the apple cider, to make a delicious pumpkin pie, hay rides, autumn crafts, farm tours and fall festivals in your area.
We are all excited of the fall or autumn season that brings. We need to take this opportunity the endless possibilities for a nature walk and get outside to enjoy the beauty of fall before the cold weather or winter comes. Take advantage the vibrant season of fall, the crisp weather condition, rich color of nature and perfect time for family fun time activities.