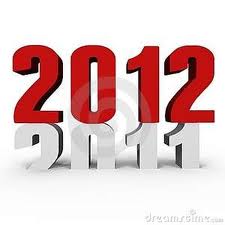 The celebration for Christmas is over and hopes you have good time and enjoy your time during this time of a year in celebrating Jesus Christ birth. Now the year 2011 is almost over and we are waiting and excited to face another year of our life and we all hope that this will be good year for all of us.
Life is always been a challenge to most of us but we still thankful for the blessings, good health, even trials, disasters and the economy that we have been facing in this year 2011. We need to recognize and appreciate of all the blessing that God blesses us with. Hope that this year 2012 will be a good one and we can still able to survive on whatever life has to offer us.
I am so grateful for all the opportunities and blessings that I received this year, no words can describe of the all the things that God has blesses me with. Spending time with my family is one the best things that I am thankful for and having a good and understanding husband. I don't have to complain even though sometimes we have ups and down but still we manage to get through by the help of our God Almighty.
We all just hope and pray for a better year and we have to face 2012 with a joy and love in our heart. May year 2012 a good year to all of us and have Happy New Year 2012 in advance everyone and be safe in celebrating your New Year.