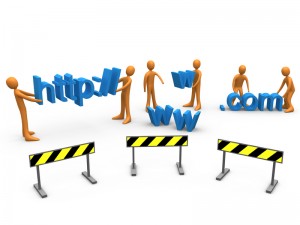 Nowadays a lot of people is making money online and some people they don't how to start. Here's a tips to help you get started. You need a blog or website. Website is one of the best promotional tools in the world today. There are billions of people who rely on the internet for information, entertainment and communication. It is because of this that when you learn to build a website, you are actually advancing yourself in terms of advertising your business or getting your work out there as a freelancer. It is also a great way to share your advocacy or promote you special interests online.
So here you go, if you want to get started or if you already started and want to be successful on making money online you need to know about this, here are some quick tips and ideas you can use to help you.
* First you need to search or look for free web hosts that you can sign-up to while you are still starting out. Begin with a blog and start building traffic to your site.
* You need to be creative and you need to provide interesting and relevant content. Your content may be in the form of articles, press releases or even pictures and flash animations. Whatever they are they should all be related to the overall theme of your website or your blog.
* Time to use our brain and start brainstorming on how you would like to present your website to the world. Choose color schemes, font styles, inter-change font and image sizes as well as choose a layout that is interesting but organized so your viewers will not get lost within your site. Also select the overall look you want to your site.
* It takes like 20 post and your blog or your sites at least 3 months old, then time comes that if you think you are ready to avail of paid web hosting service then do so. By being ready, you must have a certain budget and that you already have established a distinct look and purpose for your website. This is especially good for those who would like to use their site for their businesses.
* When you choose a domain name you need to choose an interesting domain name. Also, your web address should be easy to remember. Important to know as much as possible, do not hyphenate your address as most people do not tend to remember these symbols and they may be diverted to another site. You should always remember this.
* You need to try to learn simple web designing programs. They are really not all that difficult to manipulate. When you do your own design instead of hiring a designer for you, you can implement the exact look you want your website to have. This is also an added skill for you and a cost effective measure you can take.
*For the newbies or if you are just a beginner, you may opt for free web design software programs and ready-made layouts available for download through the internet there's a lot out there that you can choose. Upload photos, videos and flash animations to spice up your website's look.
* Tag is very important so you need to create tags in your website. Tags are made up of keywords and key phrases that will tell something about the content of your website. This will make your website search-able in results through search engines. They help bring in traffic to your website.
* You need to make friends and visit other websites. Promote your website by properly making links through other websites, social networking sites as well as letting your friends and family know that your site is already up. To learn to build a website does not end in the designing process. You must also effective promote and advertise yourself to the world. There is a lot to learn as you go on, it is challenging but as soon as you know it is exciting and you earn as well.