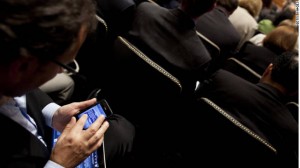 Many of us are iPhone users and many of us would like to become an iPhone 4 user. The problem has always been the cost of upgrading your iPhone or buying your first iPhone. But right now just might be the best time for you to make the switch to potentially beat millions of folks that will be looking to purchase one of the all new Apple iPhone's that Apple is almost certain to announce the release date for in the next week or so.
Right now many retailers are offering discounts to you for trading in and upgrading to the next generation of iPhone's that are being released into the public market. For example this past year Radio Shack was offering to its customers a $100.00 credit for some earlier model phones if you upgraded to the new iPhone 4. So only time will tell what they are going to do this year for the public wishing to upgrade into the next generation of iPhone's.
You might consider keeping your existing iPhone and use it for music or surfing the internet when and where you have an internet connection. Or once the companies start offering their trade in specials you might even find a good deal to retire your old cell phone and upgrade to the latest technology. This way you can stay in touch with all your family and friends in style. Do your research and take advantage of all that you have at your disposal. It could save you money and a lot of headaches in your future.