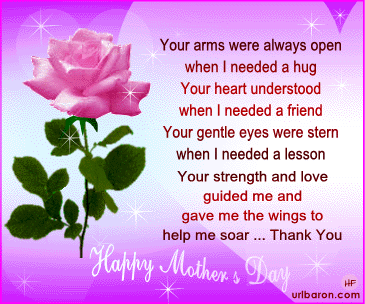 I would just like to thank for my mother for all her love and for taking care of us until we grow older. I am not here without her and I am not what I am now without my mother. A mother is not an easy task, we can realize that when we already mature, married and have kids of our own.
Our mother is always in our side when we needed them and they cannot say no to their children every time we have problem. Even sometimes we disappoint them and not listen to them there love is still remains to their children. Mother's are the one assisting their children all the time and made it sure that their kids are taking care of their needs.
Even though I don't have my own kids yet but I can still feel and understand of how it feels to become a mother and a parent. This is not an easy job that is why I would like to congratulate all the mothers to the whole world for all they do for their children. We love you mother and hope you have a wonderful and enjoyable day during mothers day and all year through.
To all the Mother's in the world Happy Mothers Day and hope you have a good one….