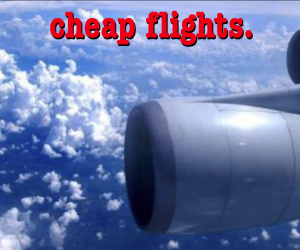 Follow the two steps listed here to score the cheapest fare.
1. Browse a third party consolidation site, such as Bing.com, Expedia.com or Travelocity.com to determine which airline offers the best price for your trip.
2. Go directly to that airline's website to purchase the ticket. Carrier's now frequently offer better prices online than outside providers do. In fact, if you can find a lower priced ticket for a Continental, Delta, Northwest or United flight on a website other than the airlines own website, the airline will  give you a $100 travel voucher, plus the difference in the fare. If you need to fly tomorrow you will find the best deals at Kayak.com and Lastminute.com. No matter what, never by phone. Because most airlines charge fee's as high as $25 for the use of this privilege.