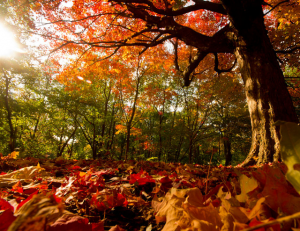 We are half of the September month already and most of us notice that the cold weather starting to kick in and I can feel the fall season is coming our way. Fall or autumn begins September 22nd here in Northern Hemisphere (United States and Canada). This is where trees and plants are changing colors, leaves are fallen and breathing crisp air.
We did have long and warm summer this year and most people are excited for fall now. People are looking forward for autumn especially that we have really warm weather this summer and they want it to cool it down and enjoy the fall season. Families can still plan and have time for fall or autumn vacation this year before winter will be here.
I can't wait to see the nice fall colors around us like any fall activities, fall decorations and fall festivals in our respective areas.  Fall is the time for harvest, pumpkins, picking apples, apple cider but I don't know if we have good apple harvest this year because of lack of rain water. But some farm still have their horse drawn wagon rides and tour adventure  for kids.
There are lots of fun time activities during fall season that you can do like color tours, hay ride, pumpkin carving and many other fun activities during fall. Five days left, we will say goodbye for summer welcome the autumn or fall. Hope you will have enjoyable and fun time during fall or autumn season.