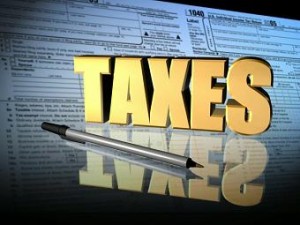 Are you done filing your taxes? Make sure that we will file our taxes on time and if you are not done filing it is your time to prepare and make sure you have everything you need for your taxes. Most of us don't like the hassle of filling taxes but it is our duty and obligation to follow the laws of the land and pay our taxes on time.
I would rather file my taxes earlier so that I will not think that taxes obligation anymore. The earlier we file our taxes the soon we will be done with your obligations and we can received the refund right away if there's any.
Nowadays there are people that are career freelancers or independent contractors especially many people are already involve in work online or work at home. You have new set of tax issues to consider. If you earned or paid $ 600 or more for your work for any individual client you should receive 1099-MISC from your customer or client and IRS gets a copy too. Typically, you include Schedule C with your tax return to report the self-employed income – along with the deductions for your business expenses.
There are many new ways to trim your tax bill. You can get a tax break on medical insurance, you can also deduct your mileage and you can set up home office and maximize your write-offs. Don't miss these tax-saving opportunities. You need to make sure you have all tax requirements and the deductions you need is on file. Don't forget the deductibles that need to be deducted so that you will not pay more or you can get your refund back.
Don't forget to follow instructions and all the details. In our time it is very easy because you can look or we can inquire online for further information or you can even file online.