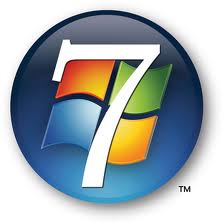 On Tuesday Microsoft announced the availability of a Windows 7 enterprise trial for IT professionals without access to the release to manufacturing (RTM) version of the OS.
The trial, available for download online now, will last 90 days and provides IT professionals with the opportunity "to test their applications, hardware and deployment strategies with final Windows 7 bits.
It is intended for workers responsible for desktop administration, Microsoft said. It is aimed at those who are currently working with the release candidate (RC) version of Windows 7 because they do not have access to the RTM via a software assurance license agreement or via MSDN or TechNet.
The enterprise trial is the RTM version of Windows 7, and is feature-complete.
The offer is limited and will be available while supplies last, Rose said. It is available in English, Spanish, French, German, and Japanese in 32-bit and 64-bit versions.
Users must activate the trial within 10 days of downloading or the product will shut down every hour.
After the 90-day trial ends, the computer where the Windows 7 Enterprise trial is installed will shut down every hour. IT professionals will then have to purchase and perform a clean installation of Windows 7, including drivers and applications, to continue using the OS.