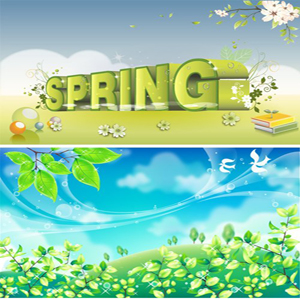 Planning ahead of time helps us gets things done on a timely manner. I know most of us we have plans that we can only do during spring or summer due to the weather that we have here. The weather has something to do about it because we can only do so much hard work outside during this spring and summer.
We can work and play outside during this season and this is our time to do our gardening, mowing the lawn and fixing our house and many other things that need to be done. We can only do this if we decent condition of our weather and of our course of our health.
Spring time is the time or good way to start these chores or for our house cleaning and remodeling inside and out or whatever plans that we have in our mind. The earlier we plan the more work or things we can accomplish before the cold weather comes back again.
Springtime also is good time to plan for our vacation if you have the time and the budget to do it. Our kids or children would really enjoy if we have plan a getaway this year. There so many nice and gorgeous places that we can go visit during this time of a year.
You have still had more time to check on it before spring and summer ends if how much this cost to you and if you can afford it also. Plan ahead is great so that you can still prepare more and you still have time to change your plan if need be.  Hope you have great time on your spring time season and have enjoyable one.