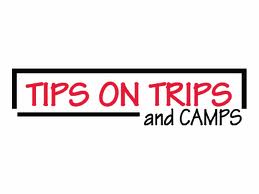 Summer will be here before you know it. Do you have plans for your teen this summer so you do not hear all the time the words "I am bored"? Have you ever considered a Sleepaway Camp which could be a great way for the kids to have fun during the summer and for you as the parents to exhale?
I understand as a parent or a teen this could be nerve racking trying to decide which camp would be right for your teen. This is why the American Camp Association has created a website for you with many tips on trips and camps to help you decide which are best for you and you're teen.
Within their website you will be able to compare camps all over the United States as well as they even show you how you can get involved during the summer camp excursion if you would like. The American Camp Association also talk about the child or teen health and safety issues that you may need to be aware of before sending your child or teen off for the summer.
I am going to talk about the Sleepaway Camp because I found their camp to have many of the things I was looking for. First and foremost they have many things to keep your teen really active. Things like Language Study and Immersion, Wilderness Expeditions, Sports camps for those that really want to be athletic. Also if your children are into things like Theater, Dance, Music and Arts they can help you with that as well.
Basically what I am saying is they had everything that any teen could think of available. All while being in a controlled atmosphere and supervised by adults that care and want to be around your teen. This way you as the parent can have a few days this coming summer to relax and enjoy life you want or can dream of.