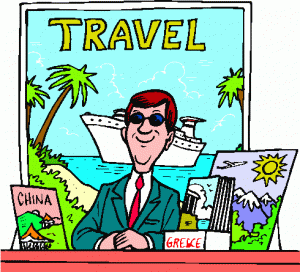 One way to make layovers and delays more bearable is with a good meal. Here are a few airport restaurants that garner high marks from pilots and flight attendants.
Boston: At Logan Airport try Legal Seafood's were they serve up flaky crab cakes, fresh oysters and strong gimlets.
Chicago: Since 2001 pilots with layovers at Midway Airport have made a beeline for the roast beef and provolone subs at Potbelly Sandwich Works.
San Francisco: One of the Bay Area's most landed sushi dens, Ebisu Sushi now offers yellow tail tuna, wild salmon and udon noodles at San Francisco International Airport.